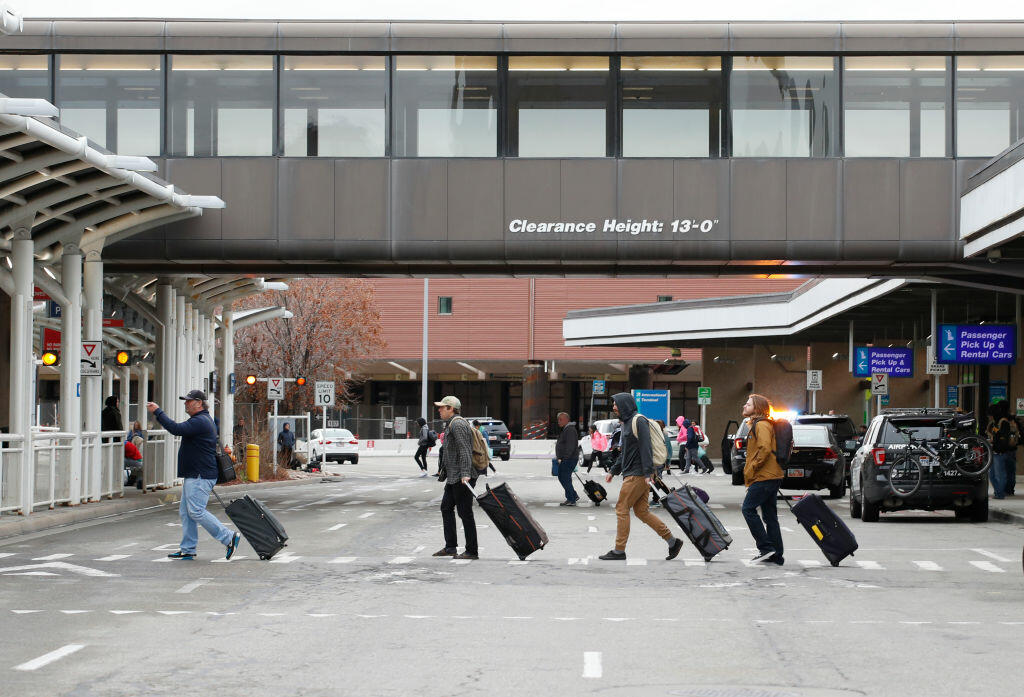 The brand-new Salt Lake City International Airport lifted off before sunrise Tuesday morning with a blast.
Two firetrucks honored the first flight to soar out of the new airport — Delta Flight 2020 — with a water cannon salute at 5 a.m. The aircraft taxied to the runway through the two streams of water arching overhead as a crowd of onlookers, including dignitaries like Salt Lake City Mayor Erin Mendenhall, watched from behind Concourse A's glass windows, clapping and cheering.
The massive, $4.1 billion replacement of the old Salt Lake City International Airport, which is slated to be demolished and built over starting by the end of the year, opened its doors to travelers for the first time Tuesday. Passengers walked into an airport they've never seen before, with a new massive central terminal and its first concourse, Concourse A. Monday marked the last day for travelers passing through the old airport.
Airport Executive Director Bill Wyatt joins Rod today at 4:20 to tell listeners all about the new airport.
Read The Deseret News.
https://www.deseret.com/utah/2020/9/15/21437929/utah-salt-lake-city-international-airport-opens-grand-opening-first-flight-delta
Photo - Getty Images