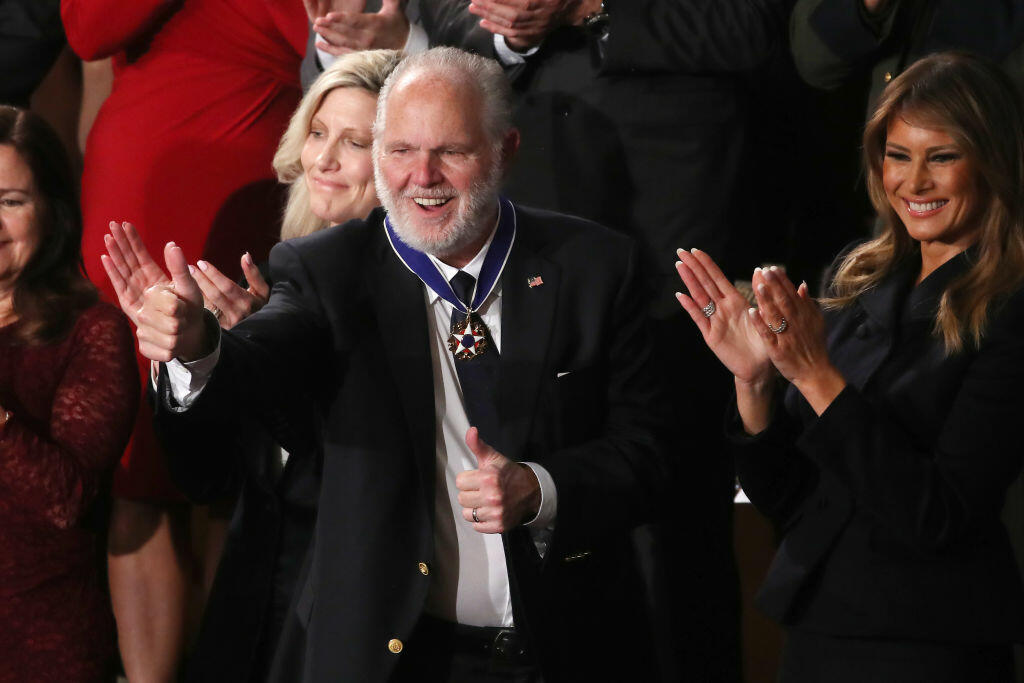 Conservative talk show host Rush Limbaugh drew bipartisan criticism Thursday for saying the country won't elect Pete Buttigiegpresident because he's been "kissing his husband" on stage after debates.
Limbaugh's comments came eight days after President Donald Trumpawarded him the nation's top civilian honor during the State of the Union address. Trump said Limbaugh inspires millions of people daily and thanked him for "decades of tireless devotion to our country."
Read GOPUSA:
https://www.gopusa.com/?p=84834?omhide=true
Photo - Getty Images

Rod Arquette
Rod Arquette on Talk Radio 105.9 - KNRS!
Read more