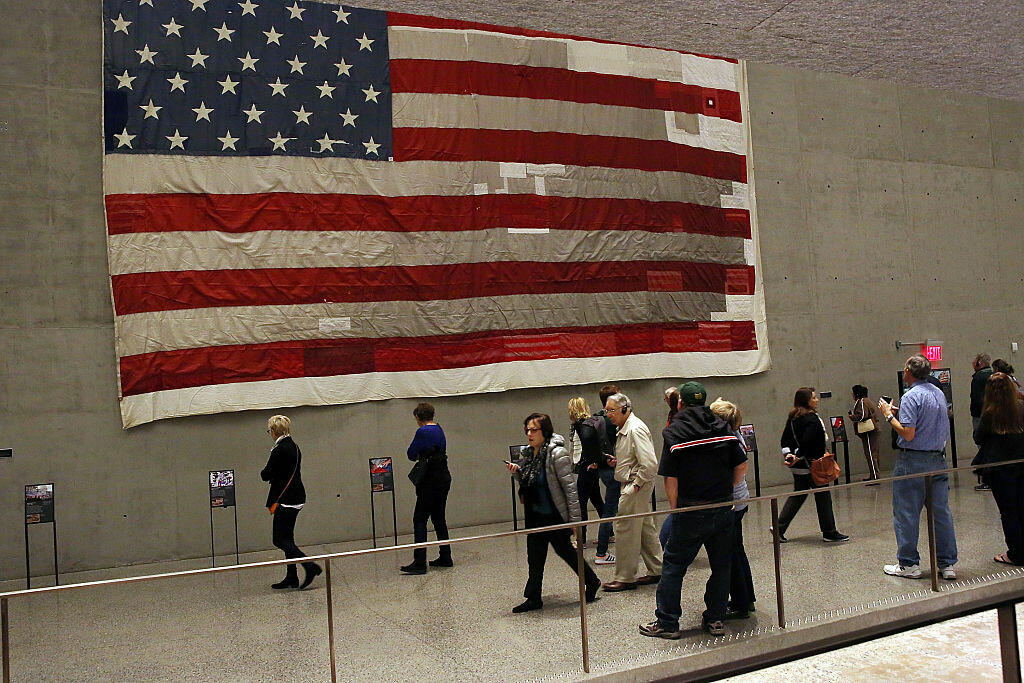 At least two 9/11 mourners reading the names of the victims at the annual memorial ceremony flipped the solemn moment into a dramatic political stage in New York on Wednesday. One decried gun violence and another mocked Minnesota Rep. Ilhan Omar.
Nicholas Haros Jr. of New Jersey, who lost his mother, Francis Haros, in the World Trade Center attack, took the stage wearing a T-shirt emblazoned with "Some people did something" — a favorite four-word attack Republicans have used against Omar, a freshman Democratic lawmaker.
Read More from NBC News..
https://www.nbcnews.com/news/us-news/mourners-use-reading-9-11-victims-names-criticize-rep-omar-n1052391?cid=eml_nbn_20190911
Getty Photos

Rod Arquette
Rod Arquette on Talk Radio 105.9 - KNRS!
Read more