What's The Democrats Message.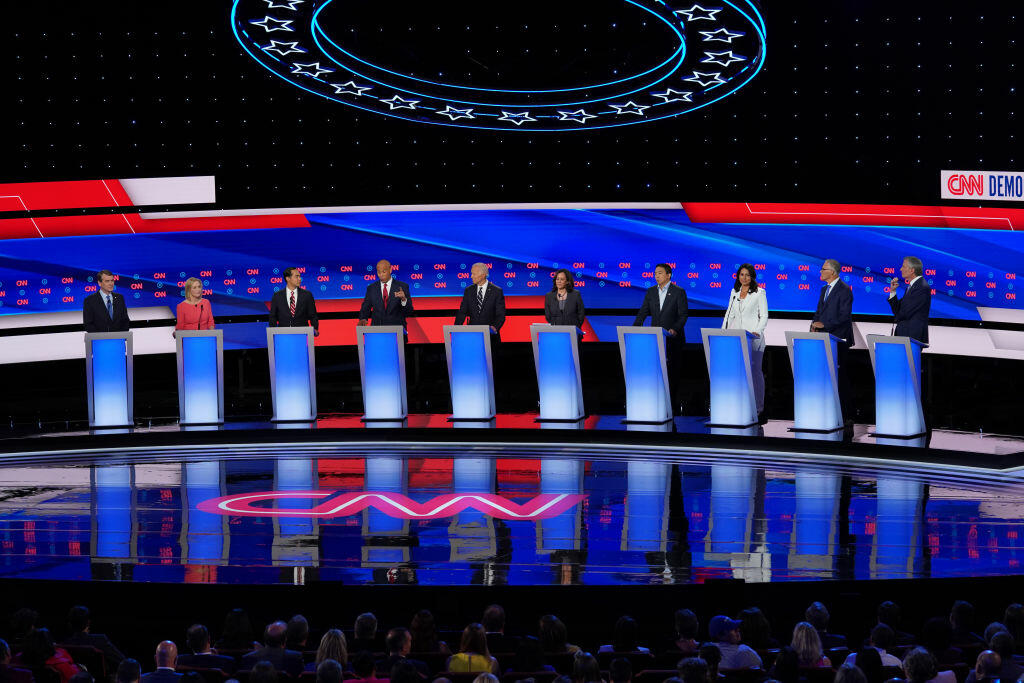 The second night of the second round of the Democrats' presidential debates was no eloquent dialogue between moderates and the left. It was an all-out panderfest and, at times, an old-fashioned slugfest.
By the end of this endless debate, spooned out in one-minute dollops, I walked out with a $1,000-a-month check, an extra grand if I'm a female, untold reparations dollars if I am African American, Medicare from birth covering everything I'll ever need until death, and the right to cross the border without any real penalty if I'm from another country. Prosecuting criminals of any kind generally got a thumbs-down, while white privilege made me immune from racist police who were painted as villains. And there will be no more pointless wars, carbon emissions will be zero by 2030, and it may take 10 years, but the government will run almost all health care.
Republican strategist Liz Mair with Mair Strategies joins Rod at 6:05 tonight to discuss last night's debate.
Read The Hill
https://thehill.com/opinion/campaign/455700-mark-penn-democrats-debate-was-a-panderfes
Getty Images

Rod Arquette
Rod Arquette on Talk Radio 105.9 - KNRS!
Read more