"In God We Trust" Now In Schools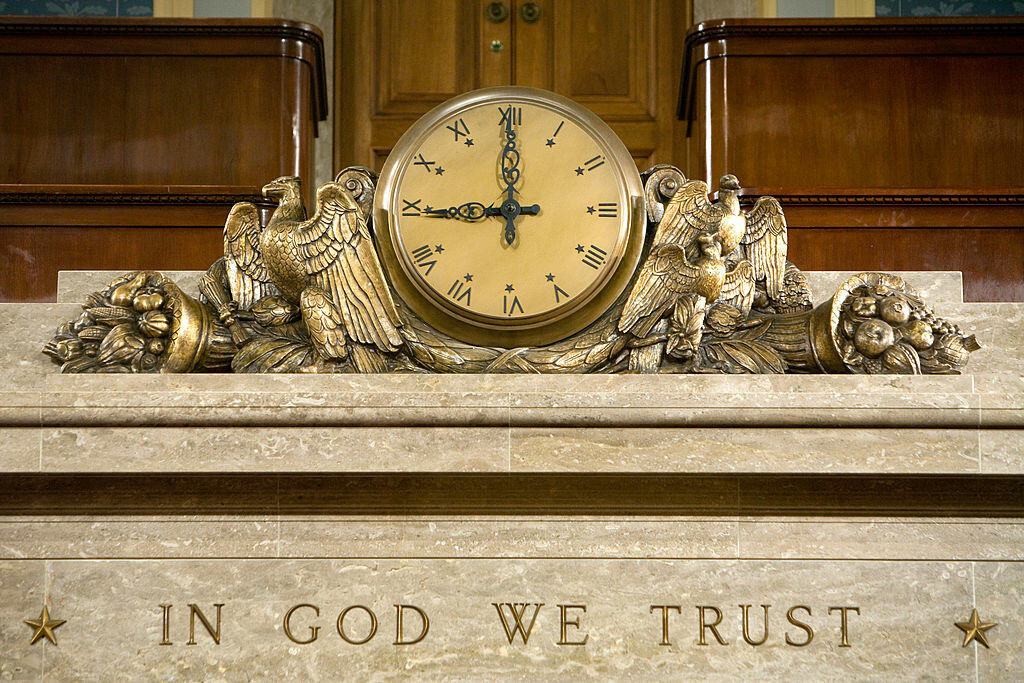 South Dakota public schools will be required to start hanging "In God We Trust" signs following a new law that went into effect this month.
Public schools across the state's 149 districts must paint, stencil or prominently display the national motto, according to theRapid City Journal.
Displays must measure at least 12-by-12 inches, according to the outlet, and must be approved by the school's principal, the law states. The Journal reported that South Dakota lawmakers who proposed the legislation said the bill was aimed at inspiring patriotism in schools.
It's on our money, should "In God We Trust" be displayed in our schools"
Read The Hill
https://thehill.com/homenews/state-watch/454842-new-south-dakota-law-requiring-in-god-we-trust-sign-hung-in-public
Getty Images

Rod Arquette
Rod Arquette on Talk Radio 105.9 - KNRS!
Read more