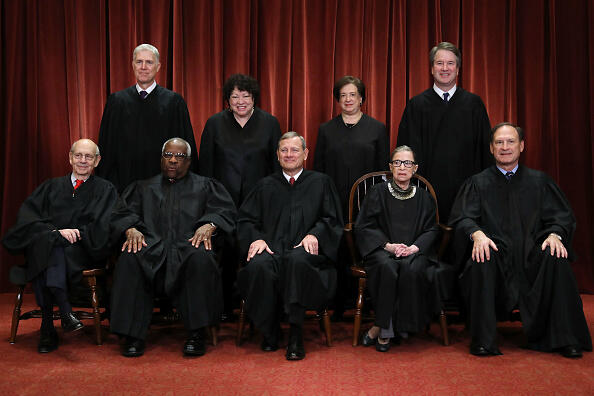 The five year legal battle over Utah's nomination laws appears to be over. The U.S. Supreme court today declined to hear the Utah Republican Party's appeal of a ruling from the 10th Circuit Court of Appeals upholding SB54..a bill passed by the Utah Senate in 2014. SB54 created a dual path in which candidates can get on a primary ballot.
Passage of the bill resulted in a five year legal fight and a split within the Utah GOP. Was it all worth it. Rod will take your calls after he speaks with Phil Wright from Keep My Voice at 4:20. Call at 888.570.8010 or dial #250 on smart phone and say "Hey Rod"
Read The Deseret News:
https://www.deseretnews.com/article/900058553/us-supreme-court-declines-to-hear-utah-gop-appeal-of-candidate-nomination-law.html
Getty Images

Rod Arquette
Rod Arquette on Talk Radio 105.9 - KNRS!
Read more