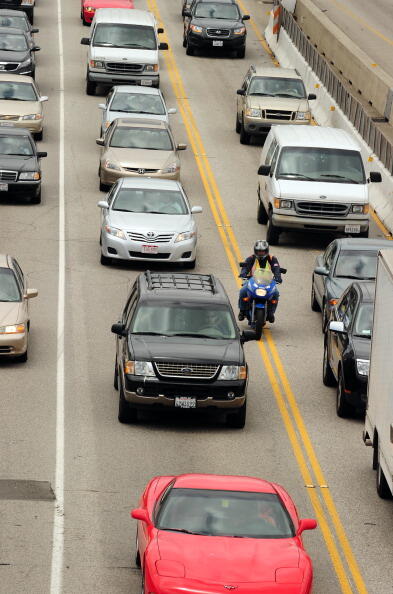 Utah motorcyclists may soon travel legally between same-direction lanes and cars — but only when other traffic is stopped and the cycle moves at 15 mph or less.
That would allow them to proceed to the front of traffic waiting at an intersection, and should reduce sometimes deadly rear-end collisions of stopped motorcycles.
The bill's sponsor Rep. Walt Brooks from St. George joins Rod at 5:05 to discuss his bill. Do you like the idea?
Read the Salt Lake Tribune:
https://www.sltrib.com/news/politics/2019/02/19/utah-house-advances-bill/
Getty Images

Rod Arquette
Rod Arquette on Talk Radio 105.9 - KNRS!
Read more