Breaking News: The President Reportedly Has Made His Decision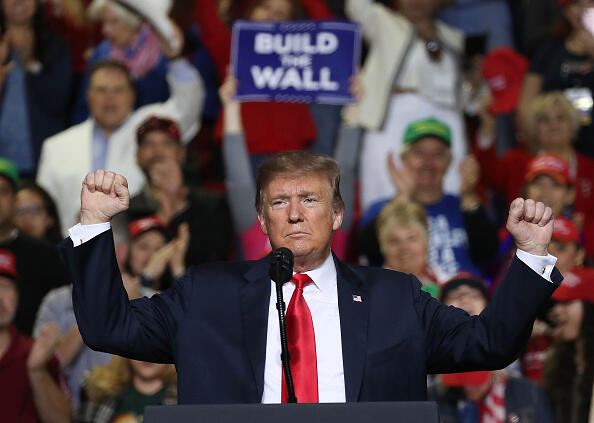 Majority Leader Mitch McConnell said Thursday that President Trump will sign the homeland security spending bill pending before Congress while simultaneously declaring a national emergency in order to fund his long-promised border wall.
The spending bill, which provides just $1.35 billion for the construction of new physical barriers on the southern border, will receive a vote in the Senate Thursday afternoon and will then go to Trump's desk to be signed into law, narrowly averting another government shutdown
McConnell also announced Thursday on the Senate floor that he supports Trump's national emergency declaration, breaking from a group of Senate conservatives critical of ceding more authority to the executive.
Rod wants to know if you support the President's decision. He'll tell you what he thinks starting at 4.
Read National Review:
https://www.nationalreview.com/news/mcconnell-trump-will-sign-spending-bill-and-declare-national-emergency-to-fund-wall/
Getty Images

Rod Arquette
Rod Arquette on Talk Radio 105.9 - KNRS!
Read more